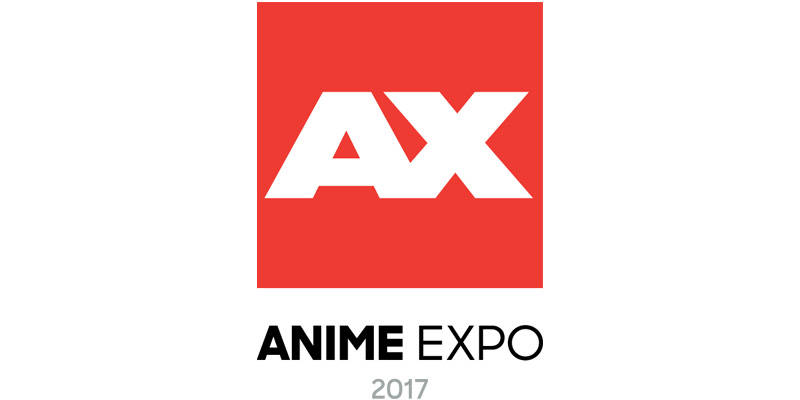 開催情報
Name

: Anime Expo 2017

Date

: 1-4 July 2017

Time

: Saturday:10:00 - 18:00
Sunday:10:00 - 18:00
Monday:10:00 - 18:00
Tuesday:10:00 - 15:00

Venue

: The Los Angeles Convention Center

Booth

: #1600

Address

: 1201 S Figueroa St, Los Angeles, CA 90015, USA

Location

: U.S.A.

Map

Ticket

URL

Facebook
イベント内容
Good Smile Company will be attending ANIME EXPO 2017, the largest anime and manga convention in North America taking place in Los Angeles from the 1st to the 4th July 2017.

We will have some of the latest Good Smile Company distributed figures on display and will also have various items on sale at the booth. Be sure to stop by if you're at the event!


---
■Sales Corner Tickets
In order to reduce queue times at the event, purchases from the Good Smile Company booth will require a numbered ticket. These tickets will be distributed from the start of the event and only those with a ticket will be able to queue and purchase items. All items will also have limited stock.
Product Sales Days:
1st July 2017 – 4th July 2017
Ticket Distribution Time:
10:00AM ~ 2:00PM PST
*Tickets are limited in number. Should the tickets run out before 2PM the distribution time will end early.
Ticket Group Times:
Each ticket will have a specific group name and time printed on the ticket. Please arrive at our booth at the time listed on the ticket in order to queue and purchase items.
① 10:00AM~ (Group A) / ②11:00AM~ (Group B) / ③11:30AM~ (Group C) /④12:00PM~ (Group D) /⑤12:30PM~ (Group E) ⑥1:00PM~ (Group F) / ⑦1:30PM~ (Group G) / ⑧2:00PM~ (Group H) / ⑨ 2:30PM~ (Group I) / ⑩3:00PM~ (Group J) / ⑪3:30PM~ (Group K)
*All time is based on PST.
*Only one ticket will be provided per person. Only one of each of the exclusive products may be purchased per ticket.
*Those without a ticket will not be allowed to queue at the booth while exclusive items are still being sold.
*Lost tickets will not be reissued.
*Receiving a ticket
does not
guarantee that products will be available for purchase. There is a possibility your product may sell out before you arrive.
*Stock will not be allocated for each day. Any item that sells out will be sold out for the rest of the event.
*Purchases with a credit card may take time for the transaction to complete. Purchasing with cash is recommended for those who are in a hurry.
*Credit card purchases may be suspended due to poor internet connection.
*All sales are final. We do not accept refunds or returns.
*Please note that a minimum purchase of $20 is required for credit card payment.
Updates During the Event
Please follow the Good Smile Company US Official Twitter account for the latest updates regarding the ticket system and more during the event.
Good Smile Company US Official Twitter:
twitter.com/GoodSmile_US


*Products will be sold in local currency. Please confirm prices at the event.